Currently, on the market, there are hundreds of types of wind doors that are produced and distributed. However, among them, the oval spokes door is still a product that receives the trust, attention and trust of customers. So you know what is the oval wind gate? Features and reliable place to buy them yet? Let's discover the answer with P69 Mechanical Factory right below the following article!
What is Single Layer Diffuser
Simply put, the product door is one of the most popular types of wind doors today. As the name suggests, this product possesses an extremely modern, convenient and meticulous oval spokes design. Since then, they meet the diverse and rigorous needs of all customers in the market. It can be affirmed that the product door is always in the top of the hottest door types today.
Currently, there are 2 types of most popular products: Single Layer Diffuser and Double layer diffuser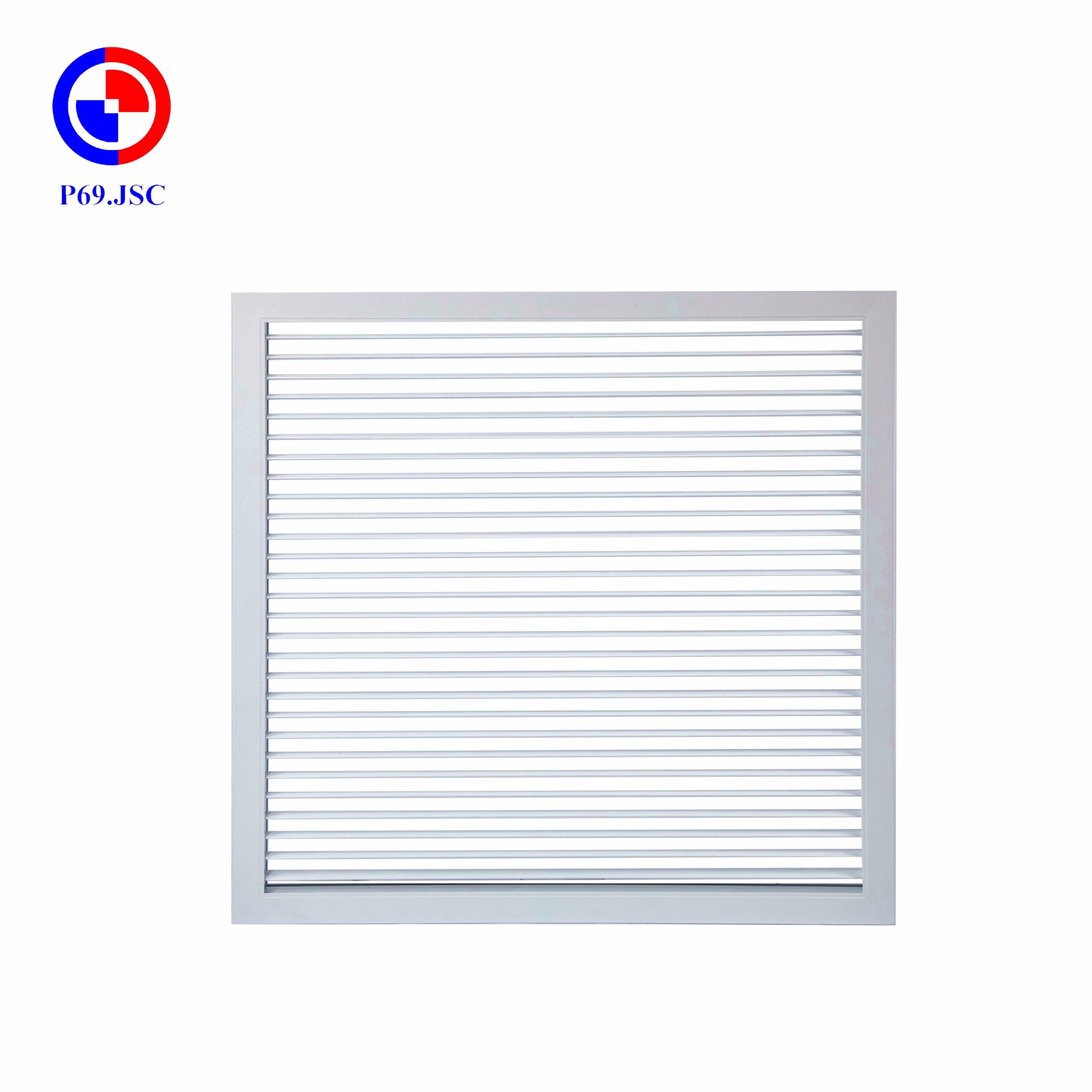 Why should you choose oval spokes?
In fact, to be able to become a product loved by many customers, the product must possess its own outstanding advantages in terms of design, features, and aesthetics such as:
– The louver is manufactured from profiled aluminum, and at the same time, there is a support ribbed on the wing to effectively increase the rigidity of the product.
– The oval spokes are electrostatically painted with modern technology from Korea and Japan.
– The product has an extremely diverse color palette to meet the needs of different customers.
– Can easily adjust the louver with a flexible angle depending on the needs of use.
– The wind direction can be adjusted.
– Product size is designed and changed according to the specific requirements of each project.
– Products with high aesthetics suitable for many uses.
– Oval spokes ensure good durability
>> Please see more wind doors
Application
With a product that possesses so many advantages and outstanding features. Therefore, the product is widely used in:
– Used as supply air outlet or large return air outlet.
– Usually mounted outdoors thanks to its excellent ability to avoid rainwater.
– Used for mounting on the wall or directly on the ductwork.
– Can be attached with dust filter or insect screen.
Reputable oval door supplier
If you are looking for a reputable supplier of oval spokes, come to P69 Mechanical Factory immediately
Our commitment:
The most competitive and reasonable quotation in the market.
100% quality products, genuine, refund if found fake goods, fake goods.
Long-term warranty and reputation.
Diverse products to serve customer needs.
Support installation, transportation.
Enthusiastic advice, 24/7 customer support.
Above is all the information about this product that we want to share with you. Hopefully the article will help you better understand this type of good louver, thereby choosing the right product. Do not forget to contact the P69 Mechanical Factory immediately if you need to buy or consult, answer anything!
Contact information P69 Mechanical Factory
Address: Km 18, Thang Long Boulevard, Thach That Quoc Oai Industrial Area, Hanoi

Headquarters: No. 06/165C, Xuan Thuy, Cau Giay, Hanoi

Telephone: 09666 86 969

Hotline: 0989 188 982

Email: kd1@cokhip69.com.vn

Linkdin: https://www.linkedin.com/in/nhamaycokhip69/

Website: https://cokhip69.com.vn/

Youtube: https://www.youtube.com/channel/UCfvFIhhuJ4ANAO0glUPSTAg/ab