Cable & Ladder Tray is a very important product in construction. However, with the variety of cable ladder suppliers, choosing a reputable unit is not easy. Therefore, in the sharing of P69 Mechanical Factory below, we introduce to you the number 1 prestigious cable tray manufacturer in Vietnam.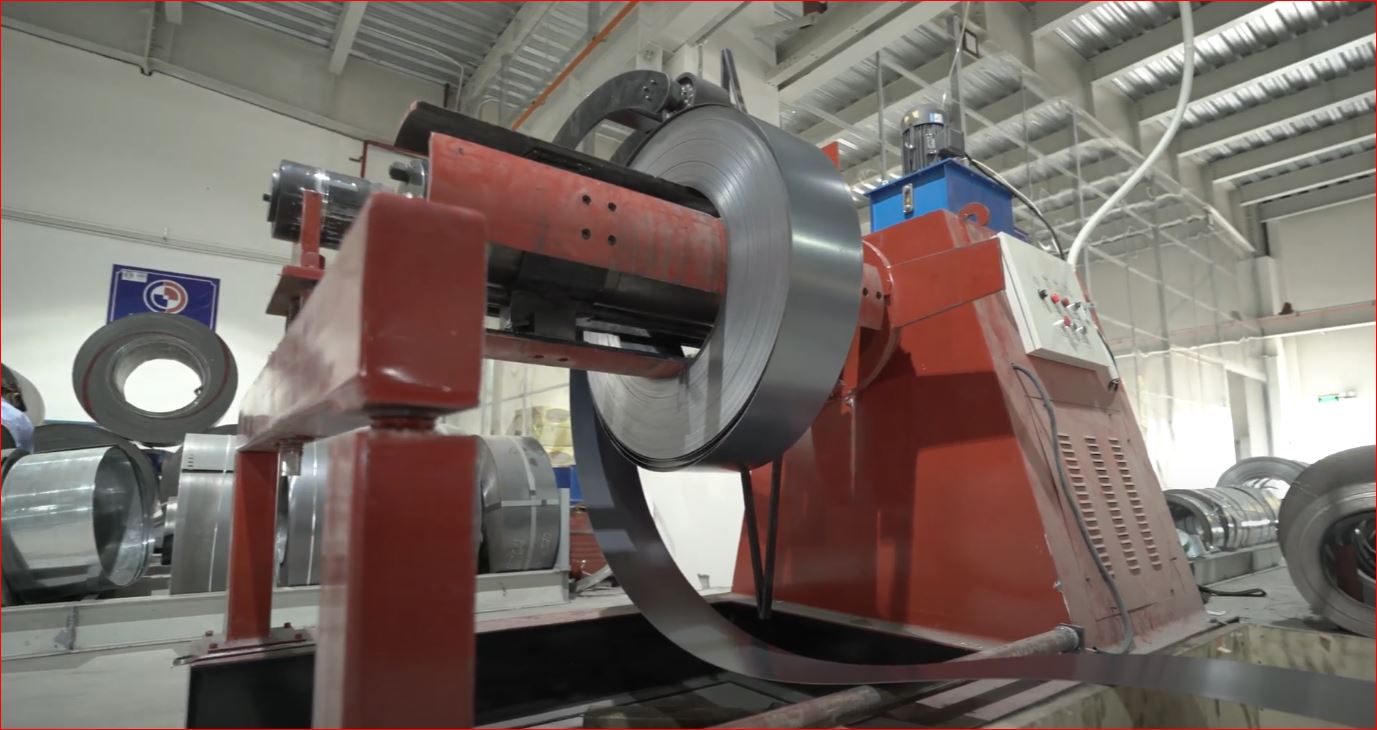 What is a cable tray?
Cable tray ladder is a guide bar, guide in the installation of electrical cable and wire systems. Support for the construction industry, electricity in apartments, schools…
In particular, the product is made from powder coated materials, galvanized steel, hot-dip galvanized steel, stainless steel 201, 304. It has durability and effective oxidation resistance in the used space.
Product sizes are also designed in many different sizes such as: 500×100, 400×100, 300×100, 200×100, 150×100 and 100×50. Plus thickness 0.8mm, 1.0mm, 1.2mm, 1.5mm, 2.0mm.
Gray, white, yellow, cream, orange tones are suitable for all spaces.
Outstanding advantages of today's cable tray ladder
Cable ladder system, cable tray stand out with the following advantages:
1. Design cost savings
Using the cable tray ladder for the conductor system, simplifies the design of the total conductor system. The design of a cable conduit system can be quite complicated due to box junction boxes, cable pulls and supports for the conduit system.
2. Save on material procurement costs
The cost of components that need to be installed in a cable tray system is low. It helps to save a lot of costs as well as distribute these devices during the design, purchase of materials and installation.
3. Save installation cost
Using a cable tray ladder system also saves installation costs much more than an equivalent cable conduit system. At the same time, the requirement for experience of electricians to install cable trays is not as high as with conventional conduit systems.
4. Cost savings in maintenance
Cable tray ladders also help save costs in maintenance and maintenance because the cable tray wiring system rarely happens.
Criteria to identify reputable suppliers
With outstanding advantages. Products are increasingly widely applied in factories, buildings, apartments… However, with the variety of cable tray manufacturers to choose a quality and reputable purchase address, you need to rely on the following criteria:
+ Cable tray ladders at that unit are inspected for quality by authorities and businesses when choosing.
+ Modern and advanced equipment and facilities system will ensure quality cable tray products.
+ Products there are highly appreciated by customers, consult previous customers or you can refer to actual construction works.
+ A team of technicians and employees should have high qualifications as well as extensive experience to support customers when needed.
+ In addition, you need to rely on the product warranty policy of a reputable supplier, they will have a good customer support policy and a full warranty.
Place to buy reputable products
P69 Mechanical Factory is proud to be the number 1 unit in the market providing mechanical processing products in general and ventilation pipes in particular.
Here, we own a team of designers, technicians, and experienced workers. Thoroughly trained and highly skilled.
The system of equipment, machinery and technology is invested in the most modern and advanced. Commit 100% product quality, guarantee genuine products.
Customers can directly inspect products before importing goods. Refund if found counterfeit goods.
Various models, designs and product categories to meet the diverse needs of customers. Professional transportation and installation support.
The most competitive quote in the market.
So what are you waiting for, hurry up and contact us for a consultation
Contact information P69 Mechanical Factory
Address: Km 18, Thang Long Boulevard, Thach That Quoc Oai Industrial Area, Hanoi

Headquarters: No. 06/165C, Xuan Thuy, Cau Giay, Hanoi

Telephone: 09666 86 969

Hotline: 0989 188 982

Email: kd1@cokhip69.com.vn

LinkedIn: https://www.linkedin.com/in/nhamaycokhip69/

Website: https://cokhip69.com.vn/

Youtube: https://www.youtube.com/channel/UCfvFIhhuJ4ANAO0glUPSTAg/ab