Equal Reducer (Ladder Tray) is one of the indispensable details in the cable ladder system in high-rise buildings, construction buildings, apartment buildings, etc.
However, what is a cable ladder and what are its characteristics. Let's follow the post shared below of the P69 Mechanical Factory for answers.
What is Equal Reducer (Ladder Tray)?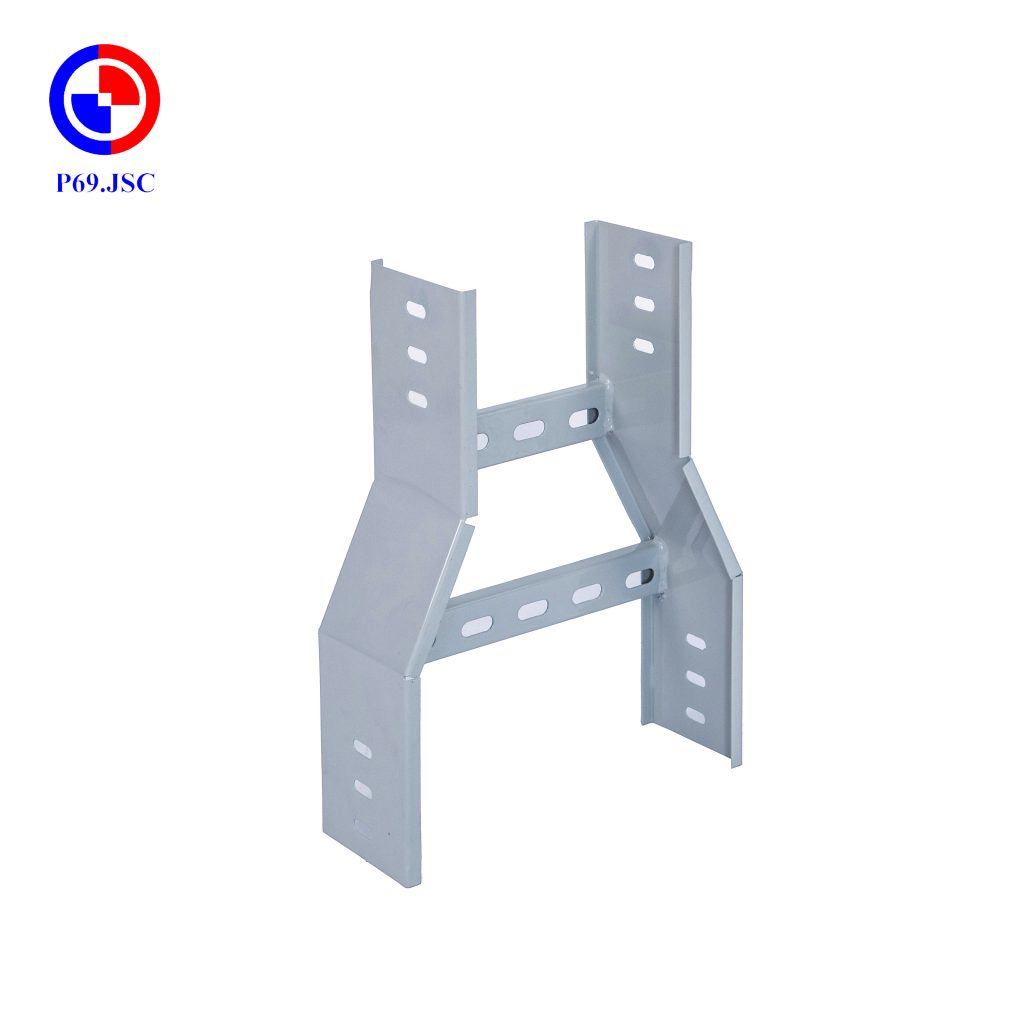 High-quality Equal Reducer Ladder Tray from P69 Mechanical Factory
Equal Reducer (Ladder Tray) is an accessory used to redirect the cable ladder system in the direction of 30 degrees, 45 degrees, 60 degrees according to the user's purpose on the same plane.
Using the cable ladder deflector helps to reduce the width or both the width and height of the cable tray system.
Product information
Product code: PKTC-CONDEU
Materials:
– Black corrugated iron, galvanized corrugated iron, or stainless steel
– Surface coating: powder coating
– Standard colors: gray and other standard colors
Size:
– Width: 100 ÷ 800 mm.
– Height: 80 ÷ 200 mm.
– Material thickness: 1 2.5mm
– Tolerance: Length ± 3mm, thickness ± 7%
Standard:
– Impact strength: IEC 61537-2001
– Load capacity: IEC 61537-2001 or Nema Ve1-2009
– Powder coating: 70µ TCVN 4392-1986
– Hot dipped galvanized: ASTM A123/A123M-08
– Size: according to design requirements
Where is the best place to buy Equal Reducer
(Ladder Tray)
?
So where to buy Equal Reducer (ladder tray)? Definitely a question that gets the attention of many customers. On the market, there are many different product suppliers, but P69 Company is still a name trusted and chosen by customers because of the following advantages:
– A team of professional technicians with high professional qualifications
– Cheaper than other brands
Product warranty policy 12-36 months
– Home delivery support
– Consulting and answering all questions 24/7
The above is the product information that P69 Mechanical Factory introduces, hopes to help you gain more useful knowledge about the product before choosing. If you have any questions, please contact our hotline directly for answers!
P69 Mechanical Factory Contact information
Address: Km 18, Thang Long Boulevard, Thach That Quoc Oai Industrial Area, Hanoi

Headquarters: No. 06/165C, Xuan Thuy, Cau Giay, Hanoi

Telephone: 09666 86 969

Hotline: 0989 188 982

Email: kd1@cokhip69.com.vn

Website: https://cokhip69.com.vn/