Single Layer Diffuser with Dust Filter is a product that is trusted by many people because of its function of providing clean air, pushing dirty, dusty and hot air out. Let's follow the post of P69 Mechanical Factory to learn more about the product!
Product Information
CG-CLB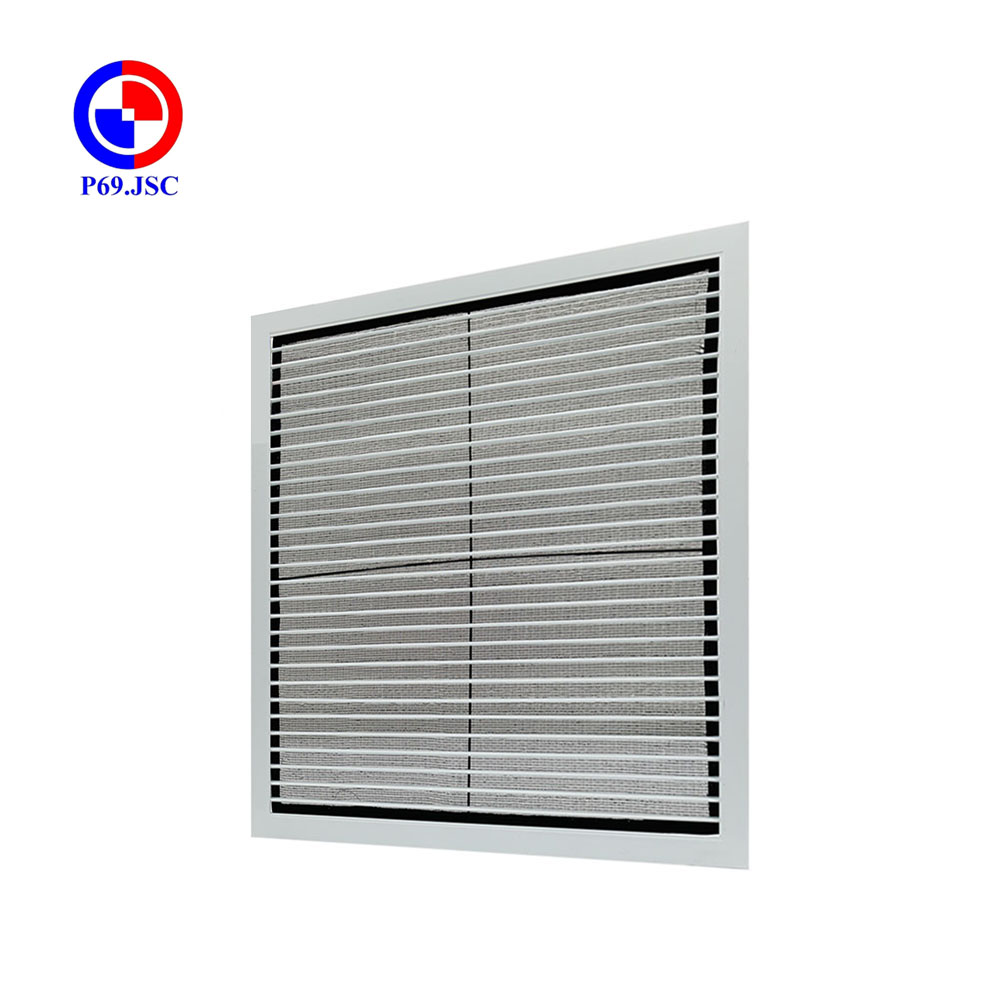 Product Characteristics
The oval spokes with a dust filter are designed as either an air supply door or a fresh air supply return door according to the requirements of each project. In particular, the product is composed of the following outstanding features:
– Wings are made from aluminum, on the wings there are support ribs to increase rigidity
– Designing powder coating line according to Korean and Japanese technology
– Various colors according to customer needs
– Designed to be attached to a dust filter or insect screen
– Wings can be adjusted to an angle depending on usage requirements
– Can adjust the wind direction as required
– Products are sized according to the design of each specific project
Application of the product
Products not only helps to keep the air fresh but also effectively filters the air. The design is diverse in style and material and is commonly used in the following fields:
– Used as a return air outlet or a large-sized supply air outlet
– Good ability to avoid rain, usually mounted outdoors
– Single Layer Diffuser with a dust filter installed with a wind box with a hole for a flexible hose or mounted directly on the air duct.
Above is the product information shared by the P69 Factory. For advice and quotes, please contact our Hotline number directly!
P69 Mechanical Factory Contact information
Address: Km 18, Thang Long Boulevard, Thach That Quoc Oai Industrial Area, Hanoi

Headquarters: No. 06/165C, Xuan Thuy, Cau Giay, Hanoi

Telephone: 09666 86 969

Hotline: 0989 188 982

Email: kd1@cokhip69.com.vn

Website: https://cokhip69.com.vn/