Fresh Air Louver also known as Fresh Air Grille, this device is used in a variety of ventilation and air conditioning systems. With a solid frame structure, coherent lines and high aesthetics, the louvers are applied in many different construction projects because of their very good ability to avoid rainwater, the wing can be adjusted with the angle Depending on the requirements of use, high durability. The following article P69 Mechanical Factory will help you better understand this product.
Product Information
Product code: SG
Product code: CG (Curved Vane Louver)
Material: Shaped Aluminum code A6063T5
Surface cover: Powder-coating
Standard Color: Porcelain white, and other standard colors
Optional accessories: Opposed Blade Damper (OBD), Dust filter.
Size: Customized.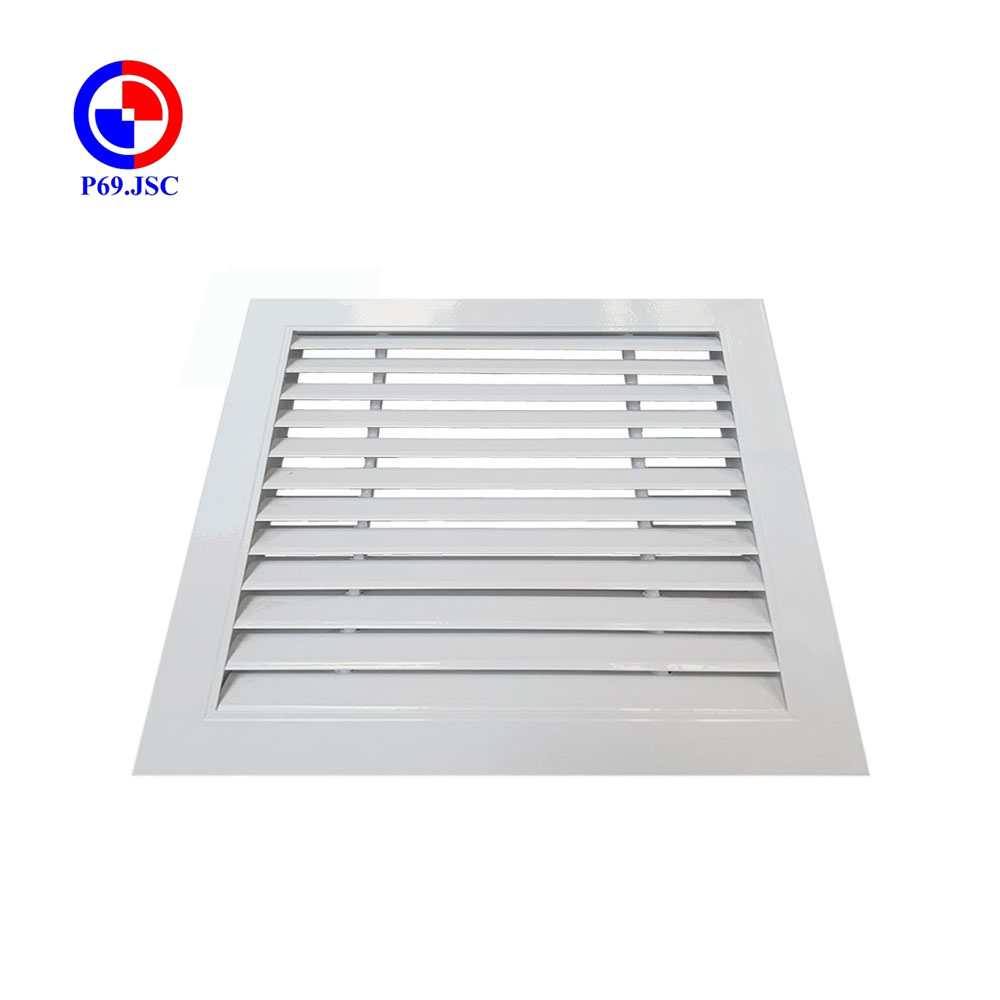 Product uses
– Used as air outlet or air supply.
– Usable area: 50%
>> Please see more products Curved Vane Louver of P69 Mechanical Factory. No. 1 high quality product in Vietnam trusted by many people
Product Structure
– Frame: shaped Aluminum thickness 0.75mm
– Vane: shaped Aluminum thickness 0.6mm
– Vane connection: shaped Aluminum thickness 0,8mm
Installing positions
– Mounting on a vertical wall or duct.
Structure
– Has an outer frame and wings with a C-profile
Detailed video
P69 Mechanical Factory Contact information
Address: Km 18, Thang Long Boulevard, Thach That Quoc Oai Industrial Area, Hanoi
Headquarter: No. 06/165C, Xuan Thuy, Cau Giay, Hanoi
Telephone: 09666 86 969
Hotline: 0989 188 982
Email: kd1@cokhip69.com.vn
Website: https://cokhip69.com.vn/