Pressure Relief Diffuser is one of the prominent parts on the ventilation system, commonly used in high-rise buildings, shopping centers or industrial parks. Follow along with the post shared by P69 Mechanical Factory to know more.
Product Information
CG-PRG
Product Structure
Frame: Aluminum thickness 0,75mm
Vane: Galvanized sheet with thickness from 0,5mm – 1,15mm
Counterweight: adjustable

Surface coating: powder coating

Standard color: porcelain white and other standard colors

Size: According to design requirements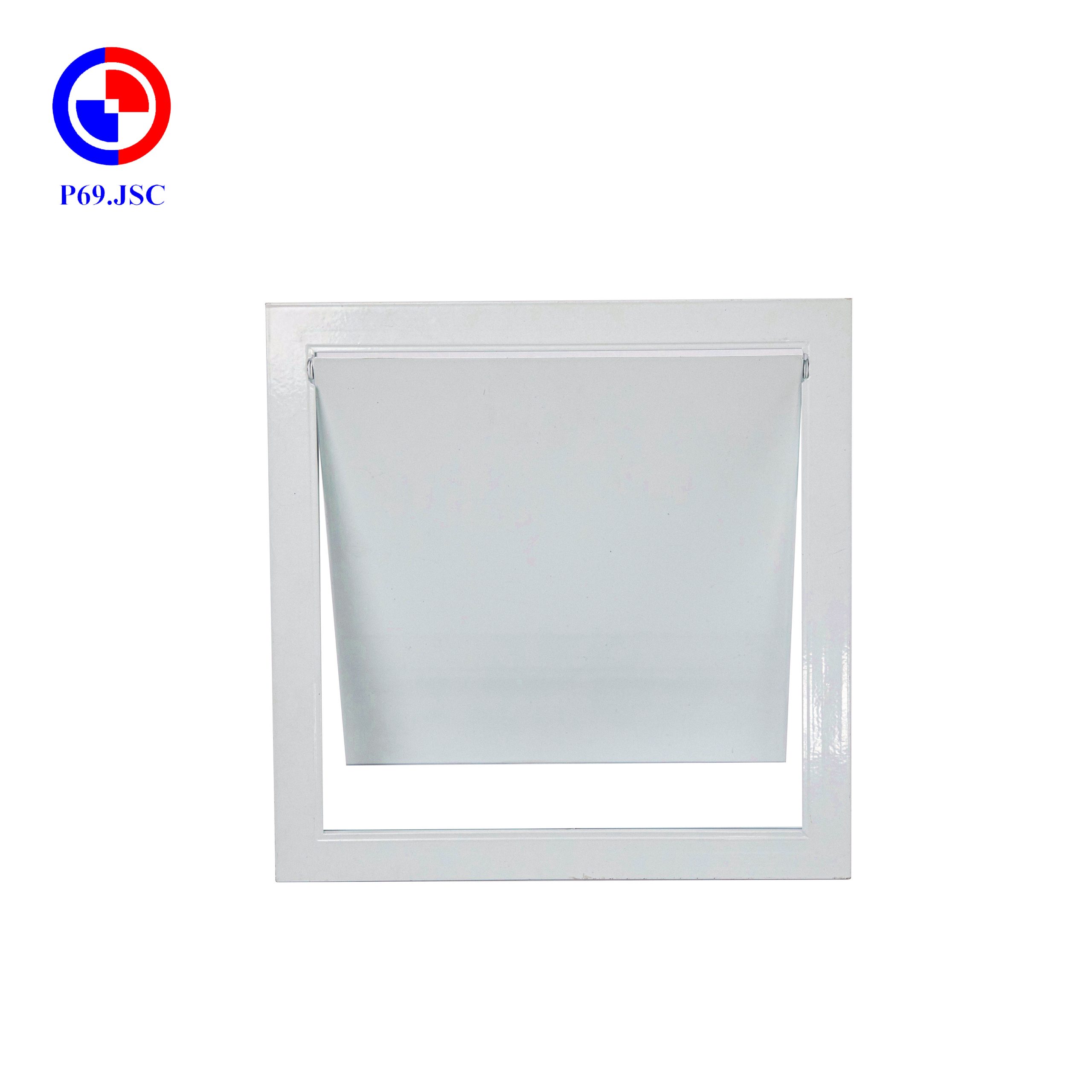 What is a Pressure Relief Diffuser?
Pressure Relief Diffuser is a type of door that is operated according to increased or decreased wind pressure. When the wind pressure increases to a certain limit, the door of the air valve opens to let the air out and vice versa. If the wind pressure drops to the wind vane also automatically closes, ensuring stable ventilation and ventilation in each room.
Usage Characteristics:
– A valve fitted with a counterweight (mechanical pressure relief valve) that can be adjusted to the appropriate position according to the pressure requirements.
The vane will open when a pressure limit is reached to allow the air to escape from the valve mouth.
– If opened and closed through an electric motor, the signal will be taken from the pressure sensor set at the maximum pressure threshold to be released (Max 50 Pa).
Color Materials:
– Products made of galvanized steel, aluminum or powder coated steel (or stainless steel).
Detailed product video
P69 Mechanical Factory Contact information
Address: Km 18, Thang Long Boulevard, Thach That Quoc Oai Industrial Area, Hanoi

Headquarters: No. 06/165C, Xuan Thuy, Cau Giay, Hanoi

Telephone: 09666 86 969

Hotline: 0989 188 982

Email: kd1@cokhip69.com.vn

Website: https://cokhip69.com.vn/