Round Duct Silencer is currently one of the indispensable items in the ventilation systems of factoriesor buildings. So what is a circular duct sound absorption? Follow along with the post shared by P69 Mechanical Factory as below!
Product Information
PKOG-TAT
Covering Material: Galvanized steel or stainless steel
Structure details:
Consists of 3 basic layers

Inner layer of mineral wool Wrapped in glass cloth

The outermost is perforated corrugated iron to form a sturdy and durable frame
Specifications:
The heat transfer coefficient of the material is about 0.038 W/m.k

Density: 40-60kg/m3

Standard thickness: 25mm; 50mm; 100mm; 150mm; 200mm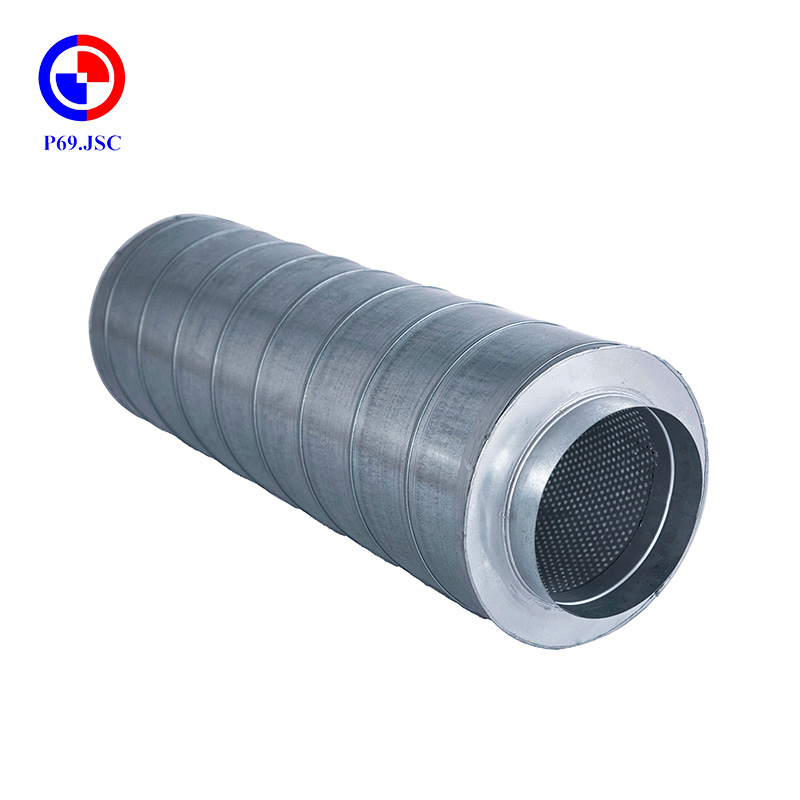 What is a Round Duct Silencer?
Product is a device placed in the ventilation fan that limits the noise, filters out the dust emitted every time the machine is in operation. In particular, the use of mineral wool combined with glass cloth and perforated corrugated iron to make sound absorbers, depending on the thickness or thinness of the rate of resistant cotton, the noise of the sound absorption will be different.
Round Duct Silencer application
Possessing superior features, duct sound absorption is currently being used commonly in modern living spaces with noise pollution falling into a state of alarm. To bring high efficiency, it is mainly used in the following areas:
– Used for ventilation and air conditioning systems in centers
– Used for the entire dust collection and dehumidification system of factories, constructions and industrial zones. – Used in ventilation systems in family apartment buildings
Product Detailed Video
For more product details, please quickly call our Hotline number for advice and answers!
P69 Mechanical Factory Contact information
Address: Km 18, Thang Long Boulevard, Thach That Quoc Oai Industrial Area, Hanoi

Headquarters: No. 06/165C, Xuan Thuy, Cau Giay, Hanoi

Telephone: 09666 86 969

Hotline: 0989 188 982

Email: kd1@cokhip69.com.vn

Website: https://cokhip69.com.vn/