Z Tray – Cable Tray, also known as power trough or trunking, is commonly used in factories, apartments, high-rise buildings, commercial centers… Many customers favor using. Let's find out through the article below with P69 Mechanical Factory.
Specifications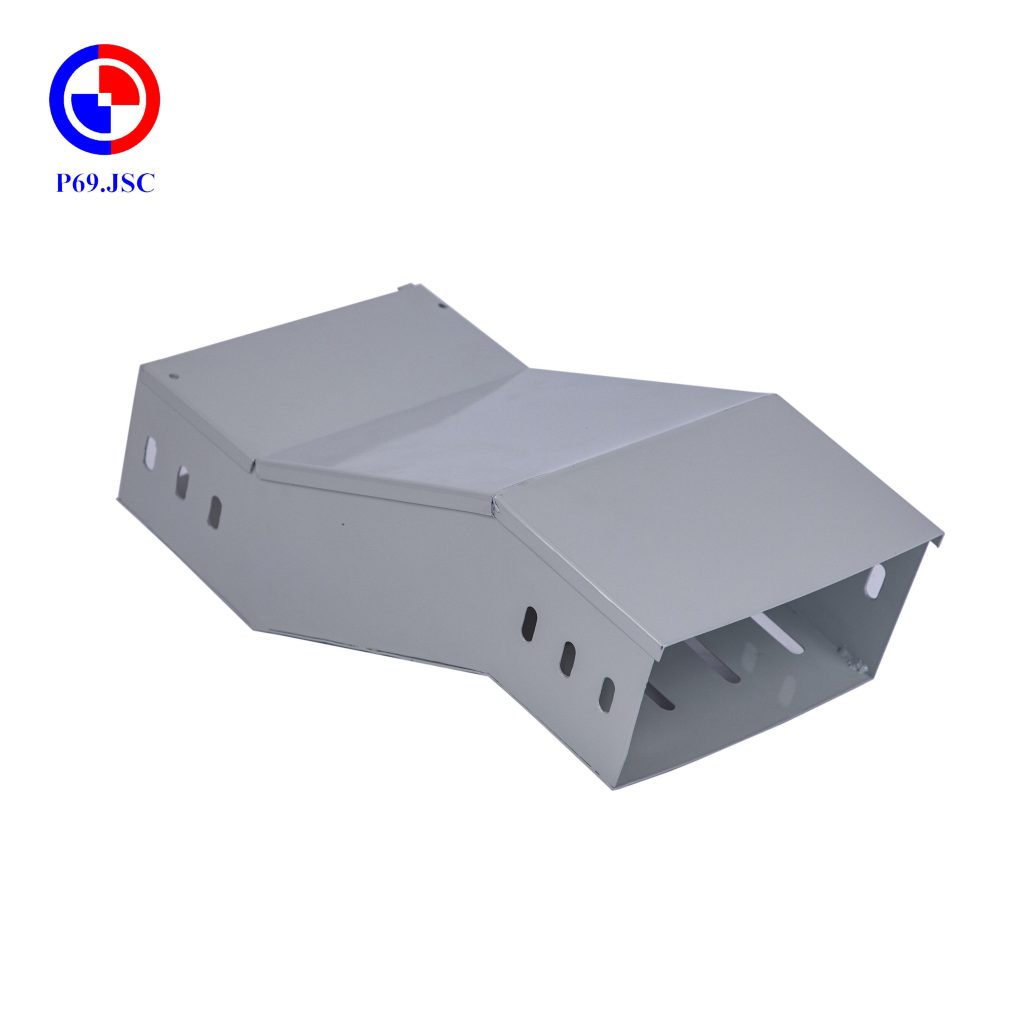 PKMC-ZM
Materials: Corrugated iron, stainless steel, or steel
Coating: Powder-coated, galvanized, hot dipped galvanized, electro galvanized
Standard Colors: Gray, and other standard colors
Size:
– Length: 1500 ÷ 9000 mm
– Width: 75 ÷ 1500 mm
– Height: 50 ÷ 200 mm.
– Thickness: 0,6 ÷ 2,5 mm
Standard:
– Impact resistance: IEC 61537-2001
– Load capacity: IEC 61537-2001 or Nema Ve1-2009
– Powder-coated: ≥70µ TCVN 4392-1986
– Hot-dip Galvanized: ASTM A123/A123M-08
– Size: As requirements
Advantages
– Can be disassembled, moved quickly, simply, effectively saving time
– Limiting scratches and tearing of cable covers in the trough
– Easy to install by hand
– Just some basic supporting tools such as nuts, screws…
– Saving cost of raw materials, maintenance, maintenance and installation.
– Not affected by chemicals, weather
– Helps to arrange cables neatly, saving space
– Reasonable price…
Where is the place to buy the best Z Tray (Cable Tray)?
Currently, Z Tray (Cable Tray) is being supplied and distributed genuine at P69 Mechanical Factory. With the criterion of bringing quality products and reasonable prices, P69 Mechanical Factory has become a reputable supplier trusted and chosen by a large number of customers by:
– Products of clear origin
– Competitive price
– Working professionally
– Policy for customers
– Product warranty…
Customers wishing to buy Z cable carrier, please contact the information below for more details, advice on choosing the most suitable products.
P69 Mechanical Factory Contact information
Address: Km 18, Thang Long Boulevard, Thach That Quoc Oai Industrial Area, Hanoi

Headquarters: No. 06/165C, Xuan Thuy, Cau Giay, Hanoi

Telephone: 09666 86 969

Hotline: 0989 188 982

Email: kd1@cokhip69.com.vn

Website: https://cokhip69.com.vn/