Brick production emits a harmful amount of gas into the environment. Not only directly affects the health of workers but also causes air pollution. Therefore, the installation of brick kiln exhaust fans is something that businesses care about to protect a clean working environment for workers and at the same time improve labor productivity. If you are wondering about this issue, do not ignore the article of P69 Mechanical Factory !
What is a louver?
Air Grills is a product designed and manufactured for installation in ventilation ductwork systems with the function of providing clean air, pushing dirty, dusty and hot air out. The louver is a small product, but it is increasingly proving its importance in contributing to bringing a fresh and clean atmosphere to modern housing spaces, apartments, factories, and houses. machine …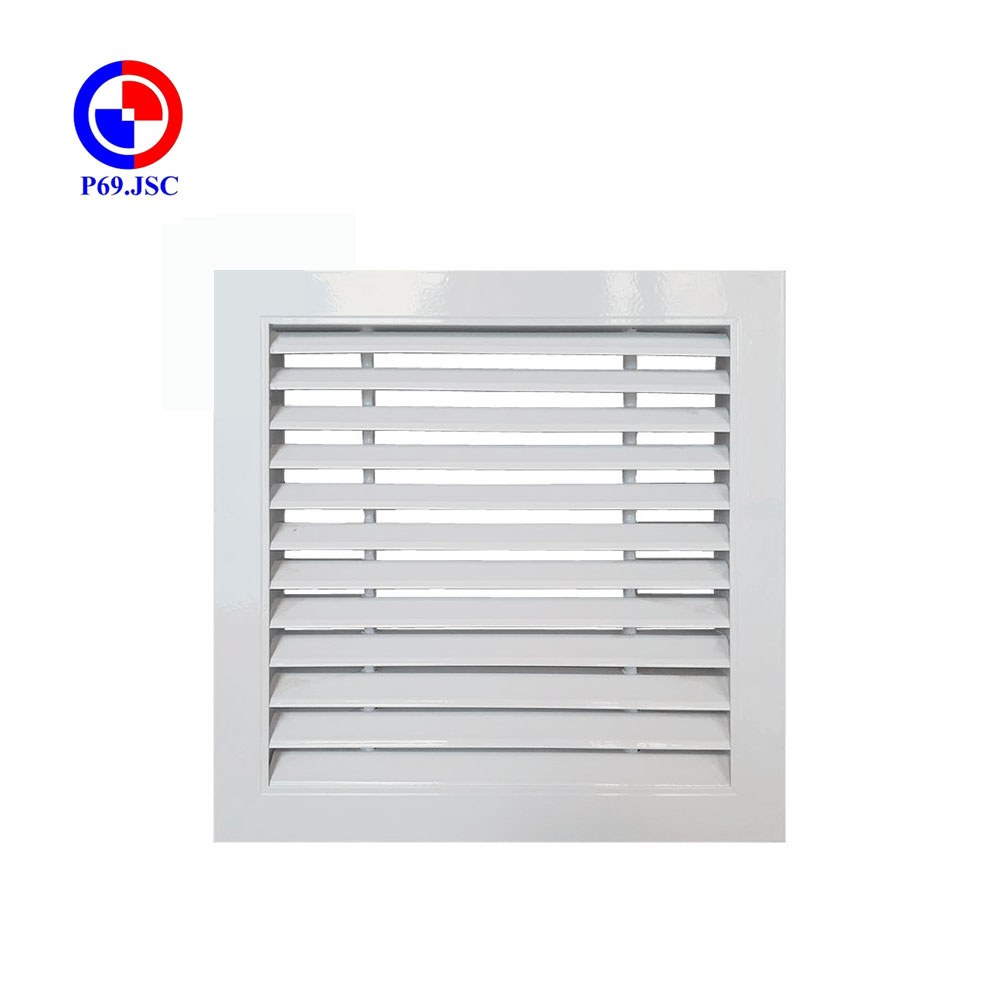 Why should you install air inlets for brick factories??
Wind doors are products that are widely used in most projects today. Perhaps because there are many preeminent features, many people install wind doors for brick factories:
1. The inlet has the ability to absorb air and supply natural wind to the inside of the brick factory
Cheap louvers are popular with their ability to absorb air and supply natural wind to the inside of the brick factory. Moreover, the product also circulates and regulates the air very well, so it attracts more and more customers. Therefore, if you want to increase working efficiency and create a clean working environment, you should install this door.
>> Please see more Round Air Diffuser of P69 Mechanical Factory
2. Helps replenish oxygen and bring fresh, cool air
In addition, the louver system can also exchange and transport fresh air from the outside. Therefore, the product also helps to supplement oxygen and bring fresh and cool air. So in order to have a pleasant and comfortable space, many projects have chosen the door line.
3. Very good splash resistance and very durable
With a male Z design, the door not only blocks dirt and insects but also resists splashing very well. On the other hand, the use of aluminum and stainless steel materials makes the door very durable over time. These practical benefits make customers unable to refuse the product.
Some notes when installing and installing air inlets
Air intakes are gradually replacing cooling devices inside buildings. But in order to maximize the role of the product when installing, it is necessary to note a few things:
– Choose a suitable placement, do not install too low, it will reduce the ability to absorb air.
Install the right type of door according to each project.
– Make sure to install the included accessories according to the correct procedure.
– Note when constructing and installing in the right direction of the south door.
Place to buy reputable products
P69 Mechanical Factory is proud to be the number 1 unit in the market providing mechanical processing products in general and ventilation pipes in particular.
Here, we own a team of designers, technicians, and experienced workers. Thoroughly trained and highly skilled.
The system of equipment, machinery and technology is invested in the most modern and advanced. Commit 100% product quality, guarantee genuine products.
Customers can directly inspect products before importing goods. Refund if found counterfeit goods.
Various models, designs and product categories to meet the diverse needs of customers. Professional transportation and installation support.
The most competitive quote in the market.
So what are you waiting for, hurry up and contact us for a consultation
Contact information P69 Mechanical Factory
Address: Km 18, Thang Long Boulevard, Thach That Quoc Oai Industrial Area, Hanoi

Headquarters: No. 06/165C, Xuan Thuy, Cau Giay, Hanoi

Telephone: 09666 86 969

Hotline: 0989 188 982

Email: kd1@cokhip69.com.vn

LinkedIn: https://www.linkedin.com/in/nhamaycokhip69/

Website: https://cokhip69.com.vn/

Youtube: https://www.youtube.com/channel/UCfvFIhhuJ4ANAO0glUPSTAg/ab