The M&E system is an important item in construction works from houses to buildings, factories, etc. For industrial electromechanical systems, businesses need to choose a reputable and qualified M&E general contractor. highly technical expertise.
Choosing an electrical contractor will help increase your home's safety. If you are looking for a reputable contractor, do not ignore the following article of P69 Mechanical Factory.
Criteria for evaluation of reputable professional electromechanical contractors
At present, with rapid economic development. The demand for construction of residential projects, buildings, … is increasing, M&E construction companies are established more and more. Investors need to choose a reputable and experienced construction contractor to implement the project and bring the best results. In order to choose a qualified contractor, it is necessary to meet the following criteria for evaluating the quality of an electromechanical contractor:
1. Profile of the contractor's capacity.
You need to pay attention to the capacity profile and the time of operation. Experience in implementing similar projects,… Large companies will always be equipped with a beautiful portfolio with full information. The project was implemented and completed with the highest perfection and always completed on schedule. You also need to note that the contractor has all the legal documents. Is the financial potential and human capacity sufficient to meet the requirements of the project. You should learn to choose contractors with experienced and skilled staff to carry out the project.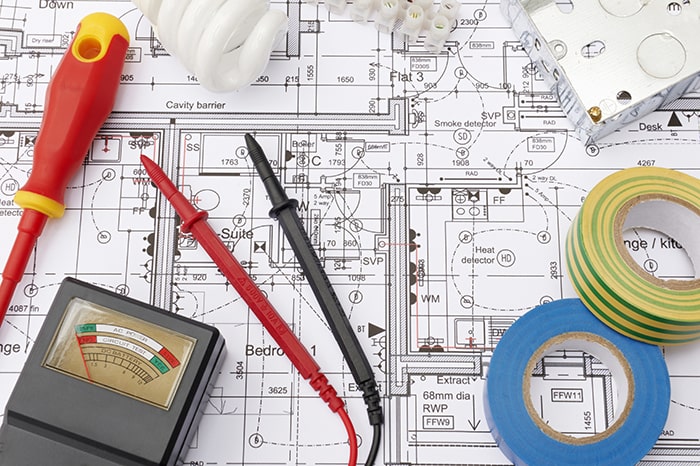 2. Services and solutions
You should always pay attention to the construction solutions that the contractor introduces. Large contractors will often offer clear technical solutions. The best practice with it is similar projects already done. Along with that is the consulting service that gives good advice. Reputable companies often have large projects. Important with good quality and on-time completion is highly appreciated by the owners. For those companies that have had violations in the implementation of previous projects. You should carefully consider the amount to limit the risks.
3. Implementation costs
A quality electromechanical system often comes with a corresponding cost. Currently, construction contractors often compete quite a lot in terms of deployment price and commitment to quality. Therefore, an electromechanical contractor with a reasonable quote for his service will always receive the attention and priority of the customer.
4. Warranty and maintenance mode
Periodic maintenance and timely repair are what create the credibility of the contractor. In the process of using, it is impossible to avoid errors. Therefore, the warranty always needs to be taken care of. Performing inspection and maintenance on time during the warranty period also shows the contractor's interest in customers using its services.
Above are the evaluation criteria for reputable M&E Contractors. That P69 Mechanical Factory shares with you. If you need more advice or recommend quality contractors, please contact us
Contact information P69 Mechanical Factory
Address:  Km 18, Thang Long Boulevard, Thach That Quoc Oai Industrial Park, Hanoi

Office : No. 06/165C, Xuan Thuy, Cau Giay, Hanoi

Phone : 09666 86 969

Hotline : 0989 188 982 VND

Email : kd1@cokhip69.com.vn

Linkedin :  https://www.linkedin.com/in/nhamaycokhip69/

Website : https://cokhip69.com.vn/

Youtube:  https://www.youtube.com/channel/UCfvFIhhuJ4ANAO0glUPSTAg/ab